beautiful bytes – Mobile marketing momentum & more micro-donations
Over the last week, I don't think there has been a day go by without someone in the office, or online, mentioning mobile marketing. So, I'll be looking at various mobile marketing methods as well as a few other interesting tidbits, making this week's beautiful bytes more of a banquet!
Mobile Fundraising goes Mainstream
QR codes
A couple of weeks' back, we created our first QR code for inclusion in a fundraising campaign we're working on and were asked about what it was and what it would do.
This week, the blogosphere seems to be suddenly awash with posts about QR codes, so here are a couple of posts we thought were interesting and relevant for charities and nonprofits – one from Idealware and another from Katya's Non Profit Marketing Blog.
QR codes have been around for a while now – I still remember the first one I saw on a Pepsi advert on the tube a few years ago. Alas, I was not one of the very early adopters as I wasn't blessed with a capable phone to read it at the time. Recently, though, they seem to be gaining traction, as smartphones, app stores and code generators have opened up this form of technology to Joe Public, and us marketing folk have a whole new medium through which to promote our calls to action.
If you haven't seen one yet, they look like this: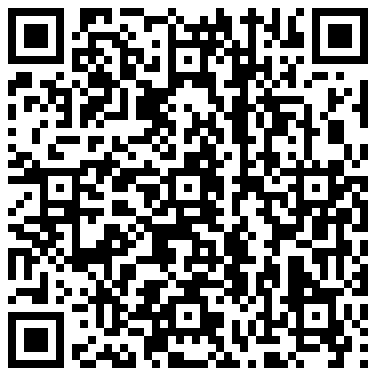 They can be customised with a URL of your choice to take your audience to campaign landing pages, or even straight to your donation form. A service called Social QR Code allows social integration with QR codes, which could essentially provide charities with a 'Like' button on their DM pieces. They let users cross the online/offline barrier (when used in print) and can be completely personalised, regionalised or be totally generic.
Truth be told (I'm definitely guilty of this), people love being able to do something cool with their new smartphones. Downloading an app to take advantage of QR codes (if your phone doesn't do it already) takes less time than it does to type in a URL, so there doesn't seem to be any reason why they won't be adopted fast, once more people become aware of them.
For the moment, the vast majority of people don't yet know you need a particular phone and/or app to use QR codes, so I wonder whether the charity sector could lead the way in educating consumers? Perhaps a small note pointing people to a particular app for their device? Or, far better, a clear indication of what will happen when they view the QR code – where it will take them and what will happen? Or, putting it another way:
Give an audience a URL and they might type it into their mobile web browser. Teach them how to read QR codes and they'll be happy snapping their way to donation campaign after campaign. Probably… Clarke, 2011
Facebook deals
When Facebook Places was launched back in September, we were promised the opportunity to save money or receive offers in certain places when we checked in. Four months later, Facebook Places Deals has launched, which supposedly 'allows businesses to start joining the conversation'.
So how can the charity sector benefit from Deals? Many commercial and nonprofit organisations have already redistributed ad spend from paid advertising, particularly away from Yahoo who have recently experienced quite a drop in ad revenues, in favour of Facebook ads. So, advertising the chance to receive special offers while doing something as fun as using Facebook is clearly a big pull for consumers.
Below is an example of how the charity sector is already getting involved:
This opens up another big question though: what does the future hold for mobile fundraising?
Partnerships such as Argos and Teenage Cancer Trust seem to come with a cap to how successful they can be (e.g. £1 for first 10,000 check-ins), probably limited to the extent the organisation wishes to take it's corporate social responsibility… ?
Although this is a great way to raise money, I hope this is just the start of charities utilising this fantastic opportunity and that we'll see some really creative campaigns (perhaps we'll do one!).
Similar ideas have already been seen on Foursquare, as outlined here. The author provides some great fundraising ideas, for example, "Check in to Yellowstone National Park on Foursquare and you're asked to donate a buck to the park".  Imagine checking into a swanky London hotel and being asked to donate £1 to the local homeless shelter! Who could say no??
What most interests me, though, is the issue surrounding mobile/instant payments. Currently, integration of payment services into apps is rare, and Apple still rejects apps with this functionality. This means donations would need to take place outside Foursquare or Facebook apps and therefore, a longer payment processes for the consumer.
Payment alternatives
Sick Children's Trust has just launched a new form of mobile fundraising using 'Jagtag' technology.
Similar to QR Codes, they allow mobile donations – but without the need for an Internet connection and you don't need a smartphone to read one. Taking a picture of a Jagtag and sending it to a short number charges the sender £3 as well as the cost of sending the text. Jagtag takes 15% of the donation as commission.
As great as this is, considering the rate of growth in the smartphone market, I can't help but feel like this is a backwards step, even from SMS donations. Gives me the same feeling I get when I need to create web pages compatible with Internet Explorer 5…
Orange introduces mobile payments
In other mobile news this week, Orange has announced that they will be introducing mobile payments in collaboration with Barclaycard. How this will be accomplished, I don't yet know, but any increased use of mobile payments for everyday items should accelerate uptake of charity giving using the same method.
More micro-donations
Following on from my post last week which mentioned Pennies, 'the electronic charity box', we were recently introduced to an almost identical initiative called Give Change Make Change.
Set up by WWF, British Red Cross, Great Ormond Street Hospital and Cancer Research UK, donations are made by rounding online purchase totals up to the nearest pound – and to the nearest £10 for higher value purchases. The proceeds are split equally between the charities and all the donor has to do is check a box.
Will the backing of such big charity brands and such a simple giving process mean this type of micro-donation becomes widespread enough to make a difference? We've long believed that micro-donations have the potential to generate significant new income streams for charities, but we can see point of sale micro-donation asks quickly blending into the background for potential donors going about their on or offline purchases in a hurry if they're not promoted, or they don't deliver on some of the fundamentals of good fundraising. We're watching this space with great interest to see if this type of micro-donation takes off.
Another just-launched initiative, Give as you Live, by everyclick, is another take on micro-donations with a slightly different spin – you download an app that gives a percentage of the cost of what you buy to charity, rather than you opting to top the value of your purchases up. Inexplicably launched with an Internet Explorer app, with Firefox next and Safari version to follow in the coming months (considering what I shared in a previous post about browser market share, I'm scratching my head about the order of those).
Quora
As Quora becomes a more reliable source of information, we've been wondering about its wider implications in the charity sector. It will almost certainly be place to find useful information, but perhaps value can be found in providing it? Could charities create more of a relationship with their clients and/or supporters through Quora? For example, providing advice about health conditions such as diabetes and parkinsons, providing information or even just providing statistics and information on their respective area of work or cause could provide a useful resource, and help increase dialogue and awareness.
Facebook advertising for charities and nonprofits
Last week, I mentioned the popularity of Facebook advertising for charities, and the positive results this generates for many.
Then, earlier this week, we came across some interesting data on click through rates for Non Profit ads on Facebook produced by Webtrends, showing that they fare very well compared to ads from most other sectors.
Webtrends' full report on Facebook advertising analysis makes for very interesting reading, providing all sorts of useful insights, including that the older Facebook users are, the more they'll click on ads, at least until age 65, when the CTR begins to decline. Just one more reason Facebook shouldn't be written-off as a channel to reach older donors!
Net2 Think Tank round up
Net Squared recently posted its roundup of 2011 predictions for technology and social benefit. Definitely worth a read for some innovative applications of existing tech as well as how the online and third sector landscape might change over the next year.
Finally, a quick poll
[poll id="3"]